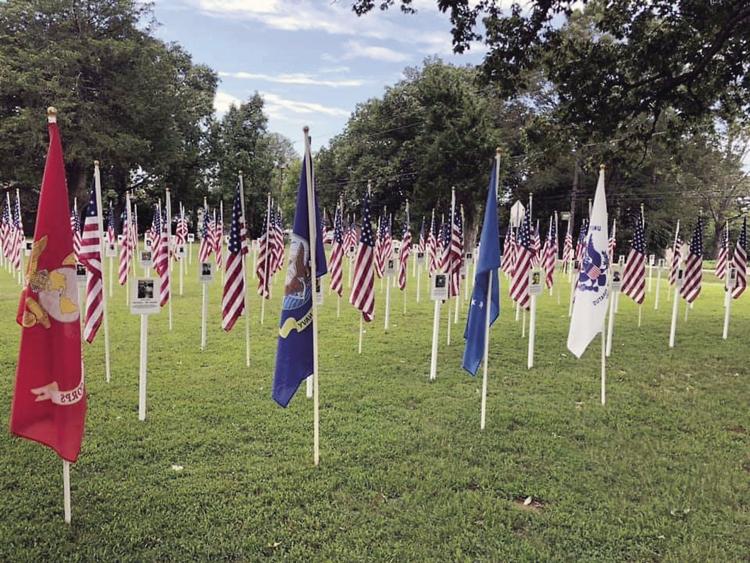 The annual Freedom in the Park event will be held Saturday starting at 11 a.m. at the Imboden City Park.
The event will include live music, food and visiting. Individuals are invited to bring their lawn chairs.
There is no charge to attend, but donations will be accepted to help offset expenses for the Arkansas Fallen Heroes Traveling Memorial that is on display at Imboden this week.
The display includes a flag and plaque with photo and information of military personnel from Arkansas who have died in service since the Sept. 11 terrorist attacks.
The Arkansas Fallen Heroes Traveling Memorial was founded in 2005 by Rob Hopper of Wynne, whose youngest son, Marine LCPL Brian Chase Hopper, was killed in action on Jan. 26, 2005.
He purchased a flag for each Arkansas Fallen Hero and created a traveling memorial flag field to remember his son and others who had lost their lives. People are able to walk among the flags and read the biographies of the heroes that are honored.
The Arkansas Run for the Fallen began displaying the traveling memorial flag field in 2014 to raise awareness of Arkansans who fought and died supporting the Global War on Terrorism.
Donations to Arkansas Run for the Fallen are used to maintain the memorial and raise awareness, honor the fallen and support the families of the fallen. Donations can be made during Saturday's event or at S&H Quick Stop, sponsor for Freedom in the Park and the Fallen Heroes Traveling Memorial's visit to Imboden.